📅 When: Every Saturday
📍 Where: 35 Veherakanda Road, Beddagana, Sri Jayawardenepura Kotte
🛑 Special note: Additional youth round up might take place on other Sundays depending on special requirements and advance notice.
🧑‍🤝‍🧑 For: Youth age 13 and older
⏱️ Time: 3:00 – 5:00 pm
🎙️ Medium: English
💵 Cost: Free
📒 Registration
🔊 To Receive Updates
Please be aware that before accepting the WhatsApp group requests, we will review the registration document. So, kindly fill out the registration form as well.
Come with friends or bring your group!
If you have a group from your company, association, sports club, or any group at all, you can reserve a whole day just for your group. Contact us 94715962399 to reserve a whole day for your group.
What's Happening
Listen to a sermon
Practice meditation
Prepare Dana for the Maha Sangha
Help with chores in the monastery
Meet new friends
Serve the larger community
Community Service
In this very difficult time that our country is facing, one of our core values is to buildup a storehouse of merit by practising generosity and community service with a joyful heart in the fellowship of other disciples of the Supreme Buddha. Projects are organized to provide the most value.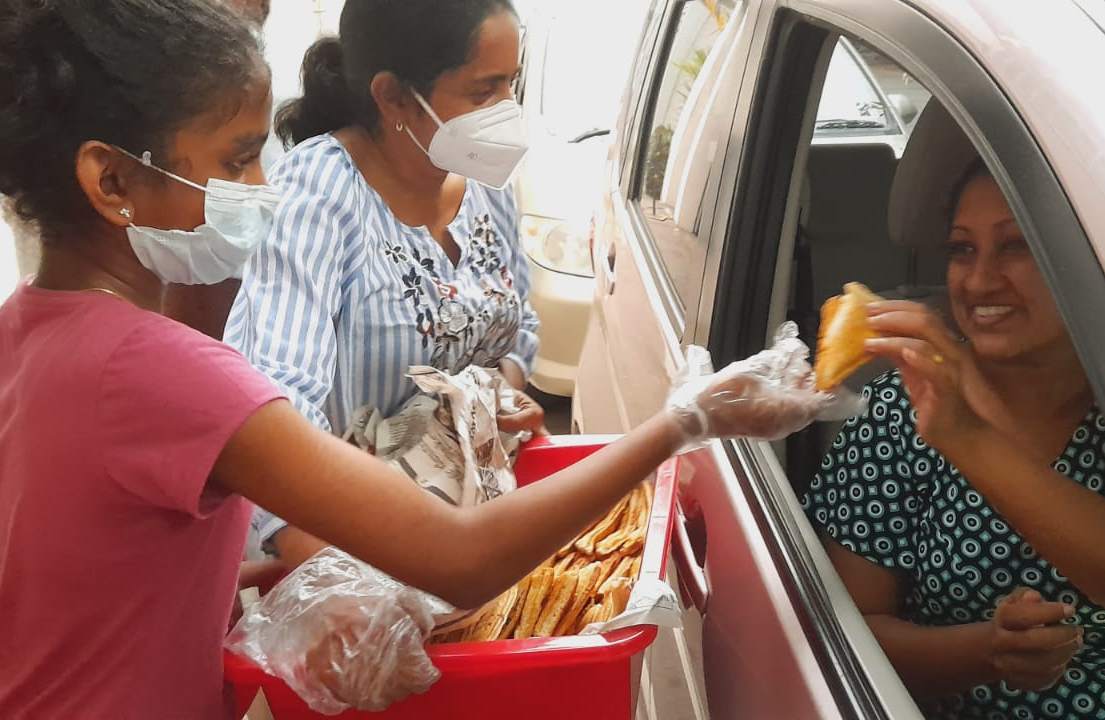 🔊 Other Programs that are connected
📝 Program Schedule [3:00 – 5:30 PM]
This schedule is only applicable for short programs.
Time
Task/Activity
2:45 PM
Arranging the Hall and Sound system
3:00 PM
Worshipping the Buddha Statue
3:05 AM
Five precepts, Theruwan Vandhana
3:15 AM
Short Dhamma Sermon
3:30 AM
Assigning devotees for volunteer work
– Cleaning Windows and Doors
– Arranging and cleaning chairs, pantry, kitchen, floor mats, dana hall
(Arrange Napkins and cleaning item (like Glass cleaning liquids)
– Cleaning Washrooms
– Male devotees are allowed to clean the monks residing areas
– Cleaning the book store
4:30 PM
Prepare Flowers and Gilanpasa Puja
5:00 PM
Invite Monks – Gilanpasa Puja. Chanting while monks are arriving
5:15 AM
Offering Gilanpasa Puja
5:30 PM
End of the Program
📝 Program Schedule [7:00 AM to 5:00 PM]
This schedule is only applicable for full day programs.
Time
Task/Activity
7:00 AM
Arranging the Hall and Sound system
Take photographs and videos and interviews
8:00 AM
Welcome (Breakfast provided [Fish Bun, Milk Packet])
8:00 AM
Take photographs and videos and interviews
8:00 AM
Worshipping the Buddha Statue
8:10 AM
Five precepts, Theruwan Vandhana, Pirith and Short Meditation
8:30 AM
Dhamma Sermon and directing some devotees for Sangha dana
– Cooking (Sangha Dana)
– Cutting Vegitables, Washing pots and basins etc.
9:00 AM
Assigning devotees for volunteer work
9:10 AM
Assigning monks for overlook volunteer work
– Cleaning Windows and Doors
– Arranging and cleaning chairs, pantry, kitchen, floor mats, dana hall
(Arrange Napkins and cleaning item (like Glass cleaning liquids)
– Cleaning Washrooms
– Male devotees are allowed to clean the monks residing areas
– Cleaning the book store
10:15 AM
Prepare for Buddha Puja and assign volunteers
10:40 AM
Invite Monks – Buddha Puja and Dana
10:40 AM
Chanting while monks are arriving – (Print the papers in-advance)
10:45 AM
Offering Buddha Puja
1:00 PM
Dhamma Sermon & Meditation
2:30 PM
Chores
2:45 PM
Refresh before leave (If we have an event scheduled outside)
3:00 PM
Special program
4:00 PM
Returning to the Monastery / Leaving via shuttle service
– Cleaning the Kitchen
– Cleaning/Arranging all the areas in the Monastery
– Disposal of Garbage (Split the garbage)
– Cleaning/Arranging all the areas in the Monastery
5:00 PM
End of the Program
📷 Gallery